Opportunity
Market Demand
An urgent need
Leaks in pipework and swimming pools are a huge problem all around the world. There is a huge global demand for finding and repairing these leaks, and one that is rising every year as existing systems and infrastructures deteriorate over time.
According to sources such as the European Environment Agency and country-specific tourist boards: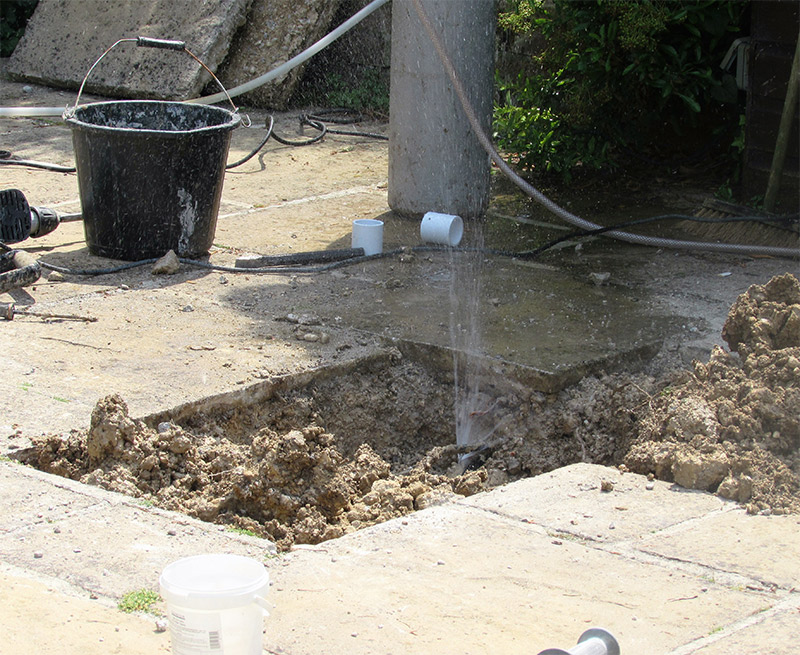 More than 100 billion Euros needs to be spent in the next 20 years to repair, replace and upgrade the continent's water systems.
Approximately 50% of all municipal and privately owned swimming pools are more than 20 years old.
Untreated leaks can cause a great deal of collateral damage, as well as significant disruption to people's lives and businesses. No matter what the economy is doing, chances are, if a home or business has a leak, the owner will need to have it fixed, and have it done with the minimum of intervention and disruption.
This is where ADI Pro Leak Detection sets itself apart from the competition.
Our Solution
In the past, the only effective means of leak detection was to take up all the flooring and dig trenches until the leak was found. This meant days, weeks or even months of disruption for customers, as well as untold costs in replacing damaged flooring and infrastructure.
With our advanced methodology and technology, we have taken leak detection firmly into the 21st century. By being able to detect leaks quickly and efficiently, this kind of invasive and destructive approach is a thing of the past. As experienced plumbers and engineers ourselves, we are also able to effect immediate repairs and maintenance. This keeps costs down and provides the best possible solution for the growing market demand.
Since we began to implement these new non-invasive methods, we have gained a reputation as the leak detection company to call upon in the UK, seeing our annual turnover grow to nearly £2million.
It is this unique position, as a pioneer in a growing global industry, that we are offering to you as an ADI Pro Leak Detection franchisee.